Landau Forte Academy Amington is delighted to launch "Paperless Learning" – our new initiative to support students in their digital learning. Paperless Learning provides digital access to important learning resources, allows students to complete work set by teachers online, and extends their learning opportunities beyond the classroom.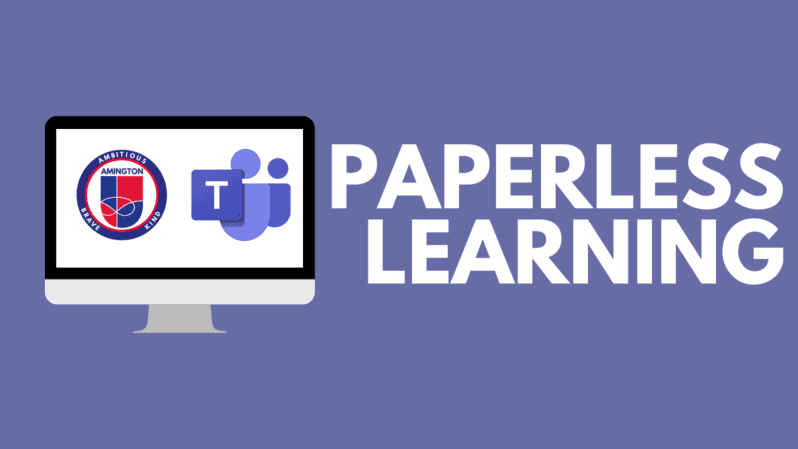 The system is open for all year groups and will be delivered via Microsoft Teams allowing students to access Word, Powerpoint, Excel, and other features to help them with their learning.
The Paperless Learning initiative will support students by providing far greater flexibility in how they learn. By having an online platform, students can easily store their documents, check in on their assignments, and ask any questions they may have. Through the platform's immersive reader feature students can easily make resources more accessible based on their own individual needs, allowing more personalised learning for all of our students.
Paperless Learning follows the great work by staff and students across the Academy in adjusting to different ways of working. This new innovative Teaching and Learning platform builds on the lessons we learned through providing remote teaching and ensures we can provide a fully integrated online and face-to-face education for our students.
We have also produced a Student Guide and a Parent Guide to answer your questions about Paperless Learning, which you can download below.
Sign in and start using Paperless Learning via the Microsoft Teams website or download the apps for your computer or mobile device using the links below:
Sign in via the website
Download the iOS/iPadOS app
Download the Android app