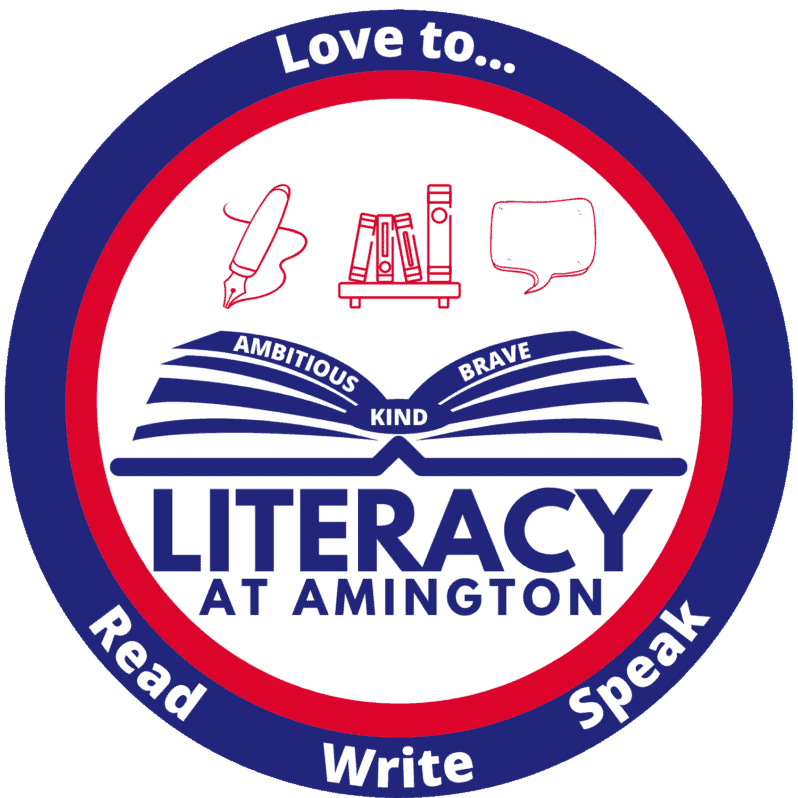 Literacy vision: At Amington, students' Literacy development enhances learning in all subject areas. By fostering a love of reading, encouraging students to speak with confidence and by writing ambitiously, we pave the way for future success.
Literacy Weekly Focus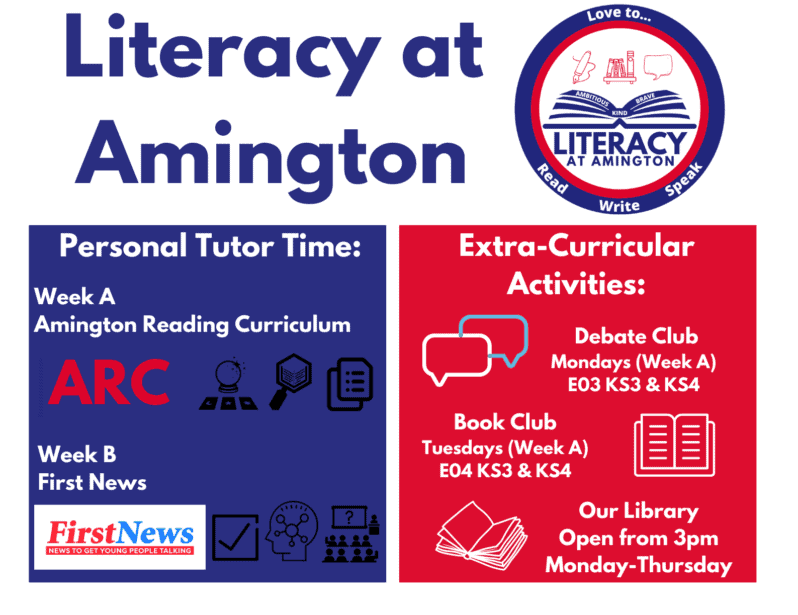 What Literacy Looks Like at Amington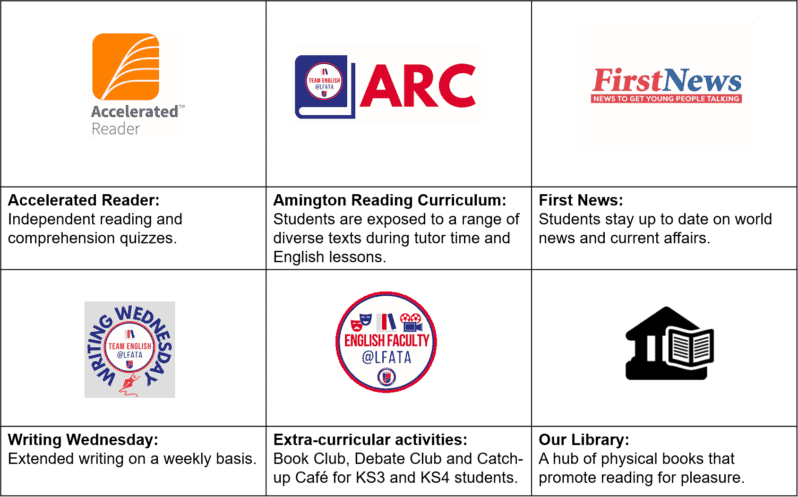 In our curriculum:
Literacy is addressed in all feedback books, highlighting key spelling and grammar misconceptions.
All intent and implement curriculum documents account for addressing reading and vocabulary.
New vocabulary is explicitly taught in lessons.
Students have opportunities to read in all lessons and this is modelled by staff.
Extra-curricular activities including our 'Book Club' and 'Debate Club' encourage students to develop their reading, comprehension and oracy skills.
The Amington Reading Curriculum
During English lessons and tutor time, the Amington Reading Curriculum (ARC) exposes students to the Literacy Canon but also to popular, diverse and new fiction. Students have time to discuss important and progressive topics that encourage them to be ambitious, brave and kind to others.
Our Library
Earlier this year we were fortunate enough to host the opening of our brand new Library at Amington with local author Ben Davies. Our Library has thousands of new and popular books for students to choose from and borrow.
It is cosy hub that promotes reading for pleasure, designed by Book Club students with wonderful artwork on display from the Art Club.