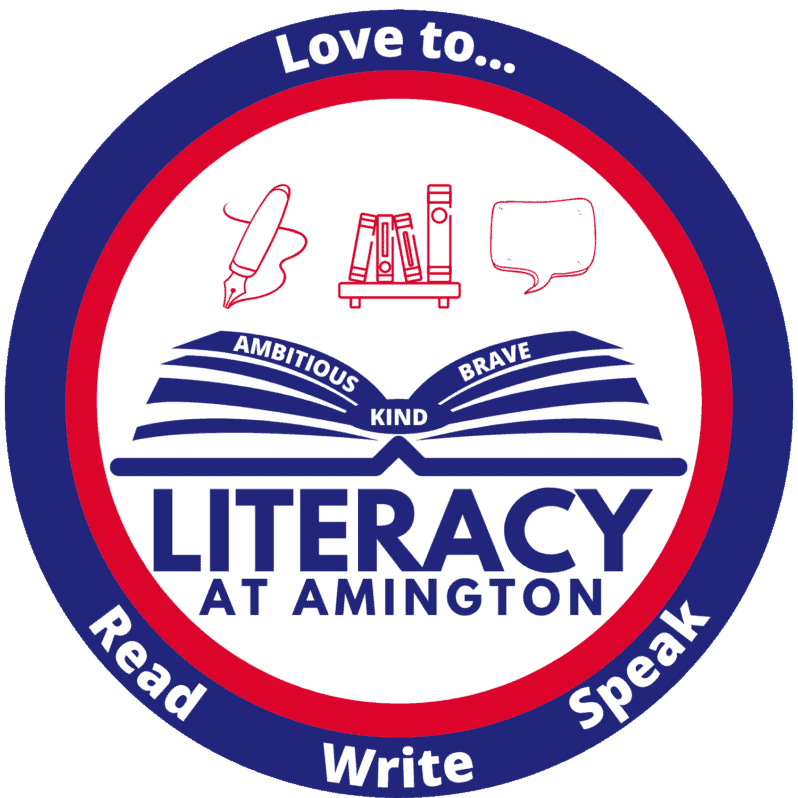 Literacy vision: At Amington, students' Literacy development enhances learning in all subject areas. By fostering a love of reading, encouraging students to speak with confidence and by writing ambitiously, we pave the way for future success.
Termly Literacy Priority and Weekly Focus
Term 5 Literacy Priority: Sentence structures.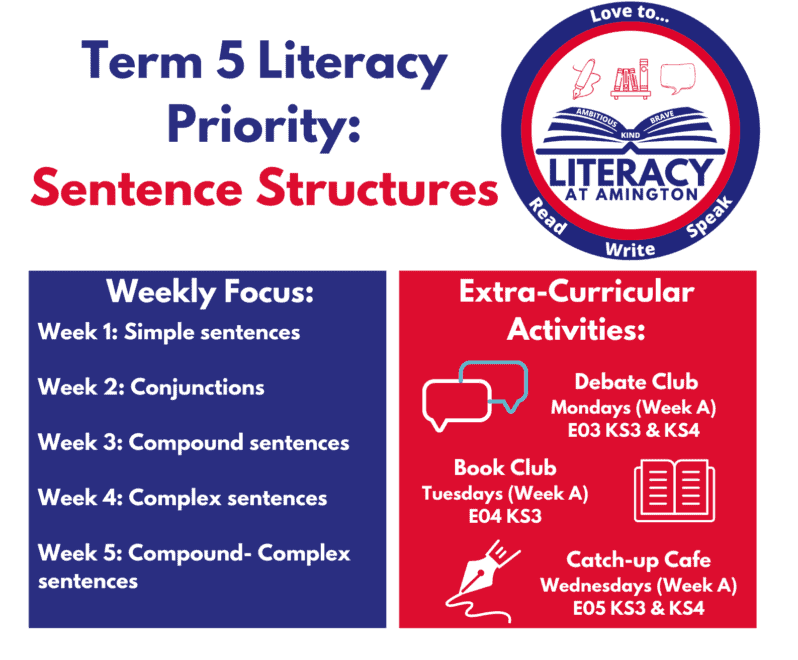 What Literacy Looks Like at Amington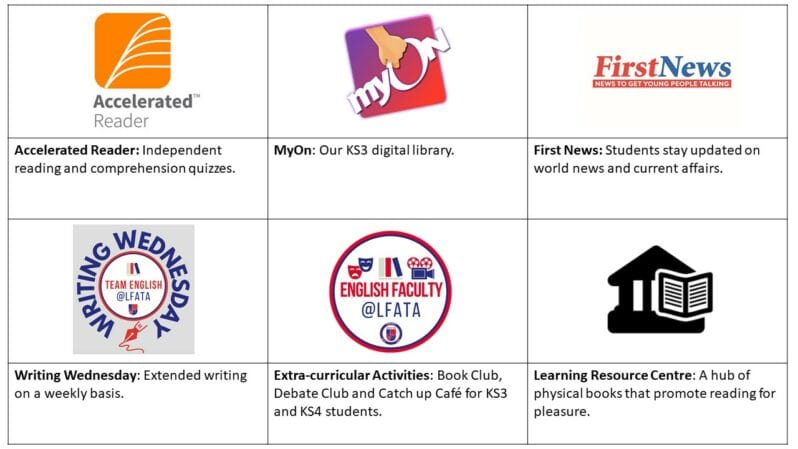 In our curriculum:
Literacy is addressed in all light and deep feedback books, highlighting key spelling and grammar misconceptions.
All intent and implement curriculum documents account for addressing reading and vocabulary.
Reading at Amington